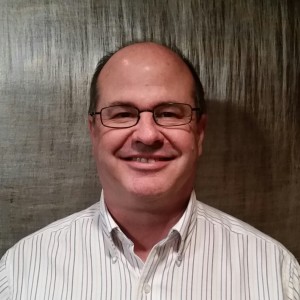 Harlan Dolgin – President and Co-Founder
Harlan Dolgin, JD, MBCP has experience in the areas of Business Continuity, Disaster Recovery, Emergency Management, Pandemic and Bioterrorism Preparedness. Dolgin co-founded Bio-Defense Network in 2011 and worked full time for the firm from 2011 to 2017, specializing in Closed PODs and volunteer recruitment for city and county public health departments.
Since co-founding Bio-Defense Network, Dolgin has worked on all aspects of Closed POD planning within large, medium and small communities, including recruiting Closed POD hosts, creating Closed POD plans, and training POD managers and dispensers.  He has also assisted several communities with MRC volunteer recruitment and radiological incident response.
He has been an independent consultant since 2009 and has also worked in Business Continuity and Disaster Recovery at Thomson Reuters, US Bank, and WellPoint. He was an Adjunct Assistant Professor of Community Health at Saint Louis University's College for Public Health and Social Justice, teaching Business Continuity Management and Pandemic Planning from 2009 to 2016.
In 2006, Dolgin was Founder and Co-Chair of PandemicPrep.Org, a not-for-profit organization working to prepare the St. Louis region for the next pandemic. PandemicPrep.Org is the nation's leading grassroots pandemic planning organization and a trusted partner with FEMA, HHS, DHS, and OSHA. He was also a member of the Community Pandemic Planning Readiness Sub-Committee formed by the State of Missouri Department of Health and Senior Services from 2006 – 2009.
Prior to his business continuity and disaster recovery career, Dolgin practiced civil and trial law for eight years. He had maintained his law license with the State of Missouri from 1986 until 2017, when he moved to Arizona, and opened a Bio-Defense Network office there.
---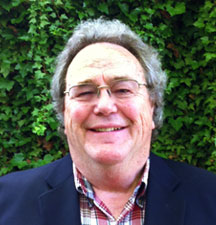 David Reddick – Chief Strategy Officer and Co-Founder
David Reddick, CBCP, is Chief Strategy Officer and Co-Founder of Bio-Defense Network, where he serves full-time in the role, focusing on continuing to expand networks of Closed Points of Dispensing and supporting healthcare providers in their efforts to comply with the CMS Emergency Preparedness Rule. He also is a Certified Business Continuity Professional.
Reddick has more than four decades of communications experience, including work as a daily newspaper journalist, media and community relations executive and crisis communicator. He also was the co-founder in 2000 of the St. Louis, Mo.-based information technology security firm Global Velocity.
In the St. Louis area for more than 20 years, Reddick has handled internal and crisis communications for several corporations, and most recently served as a quality assurance specialist for Saint Louis University's Information Technology Services division, where he coordinated the organization's Business Continuity – Disaster Recovery Planning process. He is a graduate of the Saint Louis University College for Public Health and Social Justice's Emergency Management and Crisis Leadership certificate program, and is studying for his Masters of Public Health degree in Bio-Security and Disaster Preparedness.
Before moving to St. Louis, Reddick was active in the South Florida community, having been the local coordinator for the annual meeting of the Southern Governor's Association and the Florida Congressional Partnership program. He also managed the international media center for the first Summit of the Americas in Miami, the historic gathering of elected leaders from the western hemisphere hosted by President Clinton.
---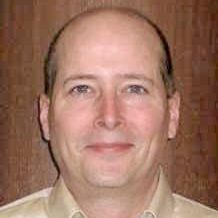 John Anthony – Senior Consultant
John Anthony BS MT(ASCP) has been a Medical Technologist certified by the American Society of Clinical Pathologists for over 20 Years and served as a Laboratory Manager over ten years and an Infection Control Infection Preventionist. He won a NACCHO Model Practice Award for his Public Health Liaison Project in 2007, and a NACCHO Certificate of Promising Practice for Bio-Defense Network in 2012. His work has also been recognized by two Bi-State Infectious Disease Conference Partnership Awards (NoFluForYou Project in 2011 and Closed POD Network with BDN) in 2013.
John was formerly the Laboratory Services Coordinator, Public Health Liaison Program Manager, Emergency Preparedness Manager for the St. Louis County Department of Public Health, co-chair of the STARRS Public Health Committee and Finance Committees for the STARRS UASI region, secretary of the regional radiological MRC and member of the region's ESF-8 planning committee.
---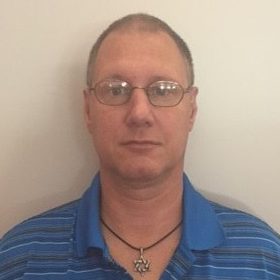 David Kershman – Senior Consultant
David Kershman serves as a consultant to the Bio-Defense Network team in its work with Medical Reserve Corps units that specialize in radiological response planning. In addition to consulting, Kershman is a Senior Instructor and currently provides training to nuclear power plant technicians. He is responsible for providing training on all nuclear and job related topics.
Kershman's career started as a Nuclear Power Plant Operator in the United States Navy. He went on to utilize this experience managing the radiation safety program for a Level 1 Trauma hospital in a major metropolitan area, managing multiple radiation safety programs for Washington University in St. Louis, ranked #2 in Medical Colleges in the U.S., performed remediation oversight as a subcontractor for the Army Corps of Engineers at a Formerly Utilized Sites Remedial Action Program (FUSRAP) site in downtown St. Louis and was the sole Health Physics representative on second shift at Mallinckrodt Nuclear Medicine, a major radiopharmaceutical manufacturing plant.
Kershman graduated Cum Laude from Excelsior College with a B.S. in Nuclear Engineering Technology and maintains certification as Nationally Registered Radiation Technologist, Certified Emergency Manager, attended multiple classes at the Counter Terrorism Operational Support Training Center in Nevada and is a qualified FEMA Instructor for the AWR-140 WMD Rad/Nuc Awareness Course.  He is currently working towards obtaining his Institute of Nuclear Power Operations Instructor Certification
Kershman's volunteer efforts include: Radiation Specialist at a Community Reception Center near a nuclear power plant, Treasurer for a local Chapter of the Health Physics Society, Radiological Subject Matter Expert for the St. Louis City Fire Department, Radiological advisor on the Community Action Group for the West Lake Landfill and currently sits on the Board and Steering Committee for the St. Louis Regional Radiological Response MRC.
---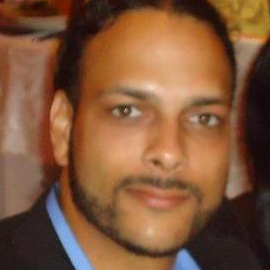 Georges Merceron – Senior Consultant
Georges Merceron is a public health professional with experience specializing in preparedness, response, and training and exercise development. He has public health and medical expertise in the areas of bioterrorism planning, medical logistics, patient movement, hospital surge, and medical countermeasure dispensing.
He has extensive project management experience and has been responsible for the design and development of state and local plans, procedures, training, and exercises. Georges has also been activated and deployed for numerous "real world" events over the last ten years including Hurricane Sandy, Hurricane Irma, and the 2016 Zika response in Florida.
---
Kevin M. McCulley – Senior Consultant
Kevin M. McCulley is Emergency Preparedness, Management and Response Manager for the Utah Department of Health (UDOH), Bureau of EMS and Preparedness.  He serves as Administrator of Assistant Secretary for Preparedness and Response Hospital Preparedness Program and Centers for Disease Control Public Health Emergency Preparedness Ebola Grants.
He also is co-leader for state and national workgroups and projects, including Western Region Burn Disaster Consortium, Utah's LHD Emergency Response Coordinators Workgroup, Utah's Regional Medical Surge Coalition Coordinators Workgroup, and Utah Crisis Standards of Care Workgroup.  He provides technical assistance to other states on development of Regional Medical Surge Coalitions and has been an invited guest to the Institute of Medicine Forum on Medical and Public Health Preparedness for Catastrophic Events, and University of Pittsburgh Medical Center‐Center for Health Security as subject matter expert.
---
Daryl Sensenig – Senior Consultant
Daryl Sensenig is a subject matter expert in emergency management, incident management and disaster preparedness and response. He is a retired Battalion Chief from the Anne Arundel County (Maryland) Fire Department, and his background includes more than two decades of fire service leadership experience spanning broad areas of responsibility including planning, emergency communications, emergency management, disaster response, hazardous materials, technical rescue, and other specialty teams.
He holds an appointment within the U.S. Department of Health and Human Services Assistant Secretary for Preparedness and Response as a Safety Officer, and has served during numerous mass casualty disaster response and recovery efforts, such as the recent flooding in Baton Rouge and Hurricane Katrina and United Flight #93 after 9-11.  He recently was deployed for Hurricane Harvey in Texas and the United Nations General Assembly opening in New York.
He has been an instructor for FEMA at its Emergency Management Institute providing instruction in NIMS and ICS. He was the lead instructor in the Hospital Incident Command System program offered at the Anniston, AL. campus of the Emergency Management Institute. He has instructed in ICS/NIMS to a variety of audiences and has blended the classroom with his extensive experience as a Fire Ground and Hazardous Materials response leader. This course work includes, ICS 100, 200, 300, 400, 700, 800 and others.
He received a Master of Arts in Public Administration from Bowie State University in 1994.
---

Karen Watts – Sales Manager
Karen Watts was added to the staff of Bio-Defense Network in 2015 as the first Sales Manager for the firm. Watts has 25 years of experience in working with business to business sales. Most of her time has been spent in the wholesale mortgage industry, while she also has experience in selling PBX and VOIP phone systems. A graduate of the University of Missouri, she brings a wealth of sales and business management experience to the team.
Watts is quickly learning about the issues that surround public health, and is anxious to contribute to make the nation safer through her work with Bio-Defense Network.  She looks forward to reaching out to jurisdictions around the country, meeting lots of interesting people, and engaging public health officials to see how Bio-Defense Network can help them meet their goals.
---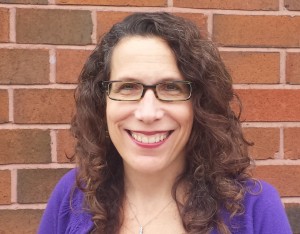 Robin Dolgin – Administrative Assistant
Robin Dolgin has 15 years' experience in customer service and sales support in service critical industries such as sales of seed and chemicals, as well as surgical equipment, including emergency orders for trauma patients. She has worked on SAP inventory management systems for several Fortune 500 companies, interacted routinely with customers, and facilitated end to end processing of orders.
She received a certification with the State of Missouri in POD Dispensing in 2013.  She joined the St. Louis County Medical Reserve Corps in 2014.